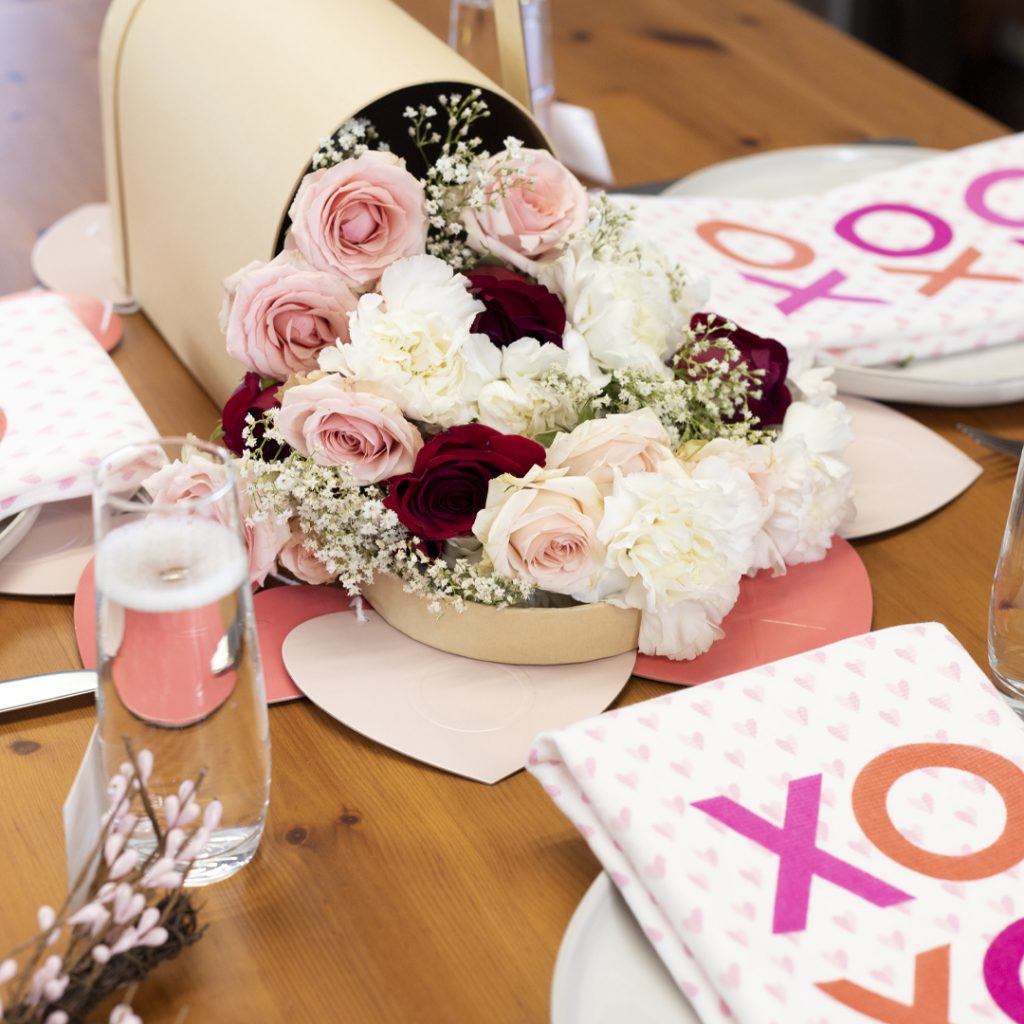 Did you know that Valentine's Day is on Sunday? Maybe you're still searching for last-minute gifts? If that's the case, then you're in luck!
We've pulled together some simple Valentine's Day gifts that show your special someone that you care without breaking the bank. These gifts can even double as Galentine's Day gifts for your gal pals too!
1. Fancy Hand Soap
Wrap a towel around a bottle of fancy hand soap (bonus points if it's rose scented!), tie with a ribbon and voila, you have a cute and functional gift.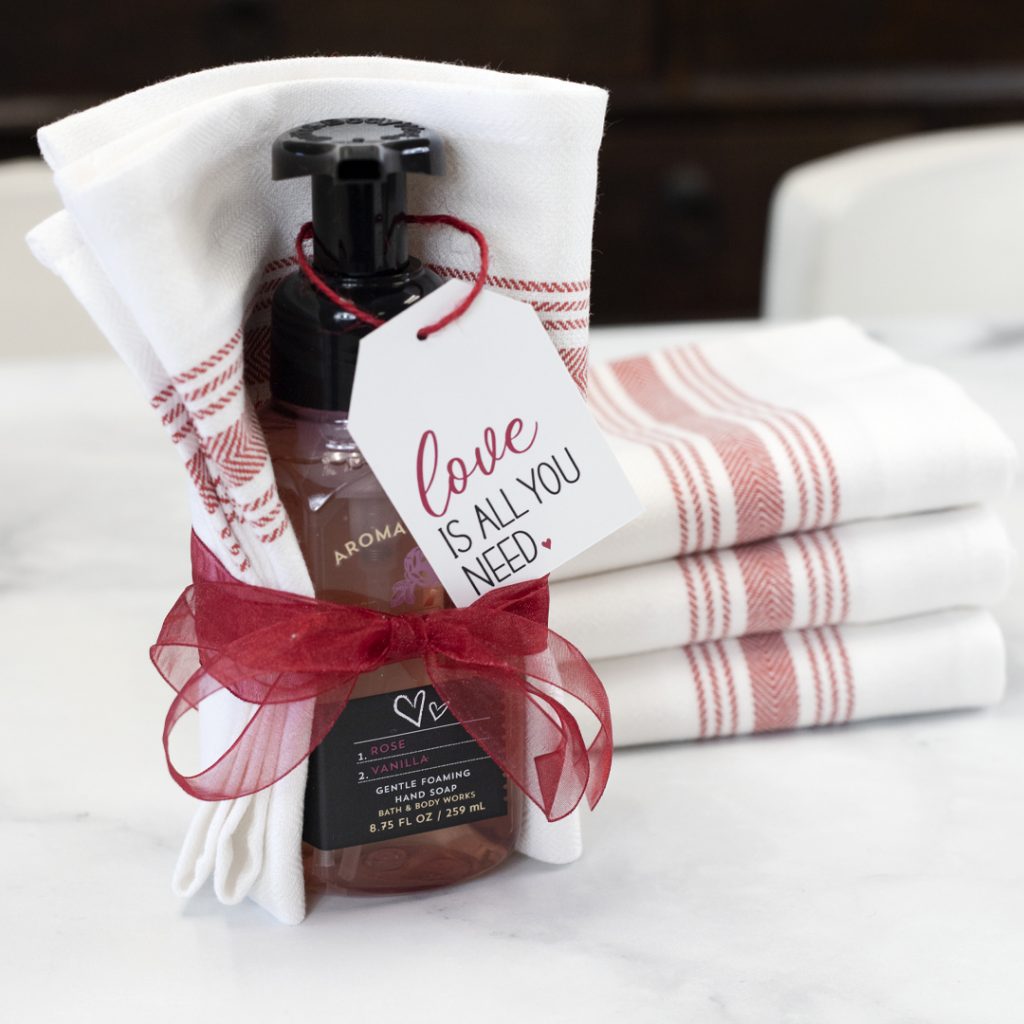 ("Love is All You Need" tag)
Shown here: RITZ® Herringbone Kitchen Towels (Red)
2. Fresh Flowers
Grab some fresh flowers from your favorite florist and wrap with a Valentine's Day printed kitchen towel. Make sure you secure it with twine or a sturdy piece of ribbon.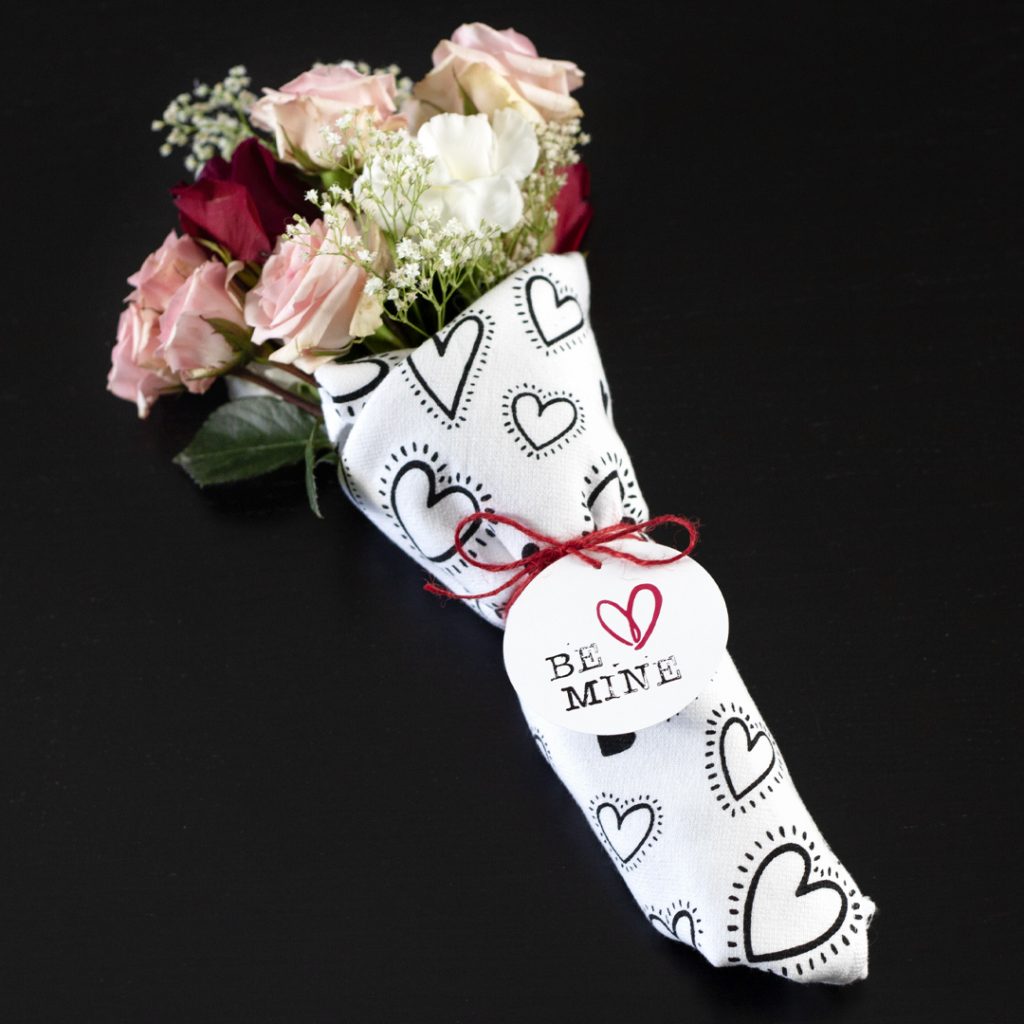 ("Be Mine" tag)
Shown here: RITZ® Shiny Hearts Printed Dual Kitchen Towel
3. A Bucket of Love
Find a cute treat bucket or box (this one can be found at Target) and fill it to your heart's content. Think cookies, candy, flowers, tea towels, fun face masks, etc. The possibilities are endless.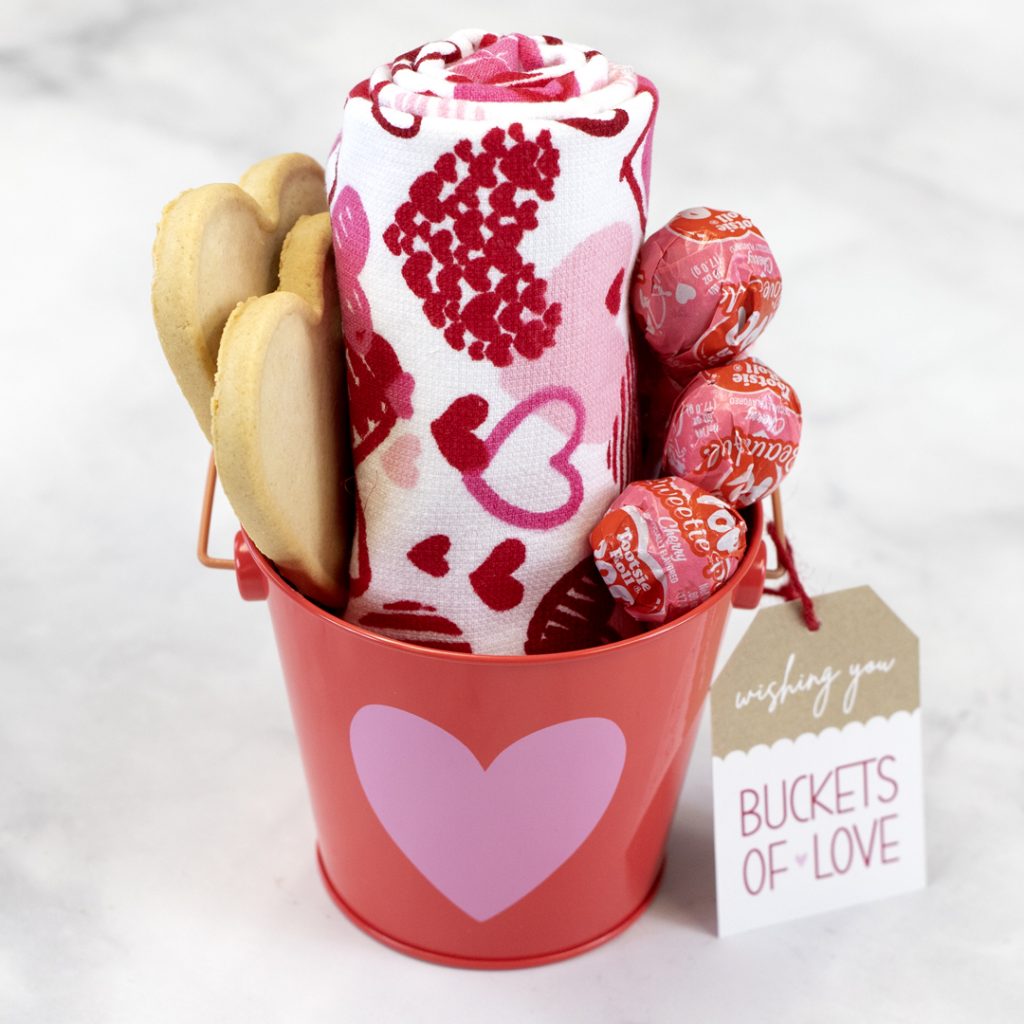 ("Wishing You Buckets of Love" tag)
Shown here: RITZ® Heart Doodles Printed Dual Kitchen Towel
To complete your Valentine's Day gift, download our FREE RITZ® Printable Gift Tags here.