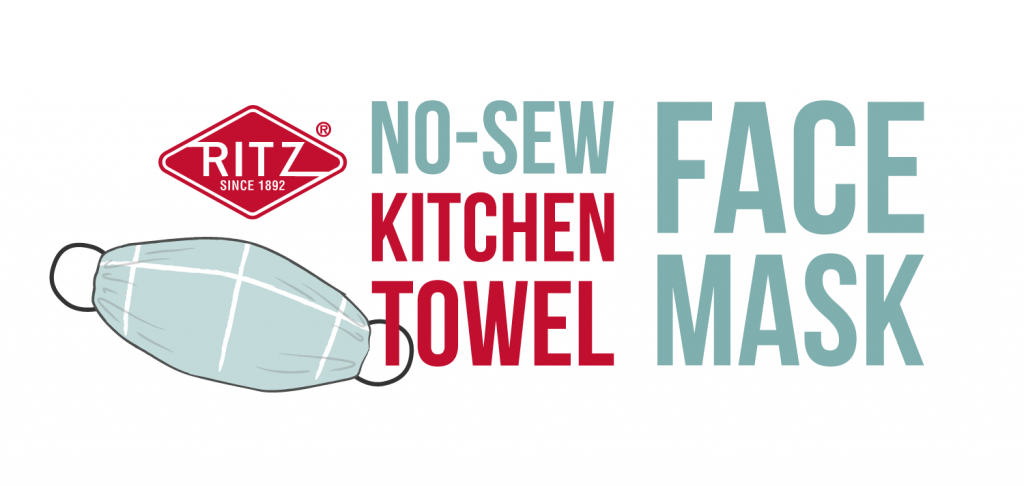 With governments around the world struggling to provide healthcare workers on the coronavirus (COVID-19) front lines with personal protective equipment (PPE), the Centers for Disease Control and Prevention (CDC) is now advising members of the public to create their own face masks at home to help reduce the transmission of the virus. Masks can help prevent people from sharing the virus and possibly infecting others even if one does not show symptoms.
This past week, the governor of Pennsylvania recommended that all Pennsylvanians wear a mask any time they leave their homes to help stop the spread of the virus. This includes grocery store and pharmacy trips and when walking or exercising outdoors.
Medical grade masks should be reserved for healthcare workers, so making your own mask is the next best option. We have come up with a solution: this No-Sew Kitchen Towel Face Mask. It can be made by using any cotton kitchen towel. We recommend using a 100% cotton towel for absorbency and breathability.
Follow these simple step-by-step instructions to create your own no-sew kitchen towel face mask:
1. Lay a clean 100% cotton kitchen towel on a clean, sanitized surface.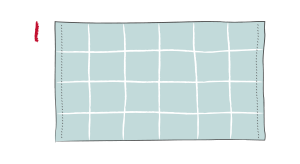 2. Fold the bottom 1/3 of the kitchen towel up.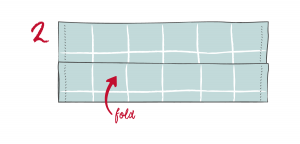 3. Fold the top 1/3 of the kitchen towel down so that the ends meet and the towel is 1/3 of its original width.

4. Use 2 hair elastics or rubber bands and loop around each end of the kitchen towel, placing them about 7 inches from either end.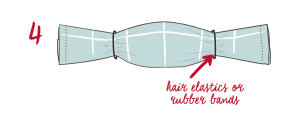 5. Fold the right end of the kitchen towel over the center of the towel.

6. Fold the left end of the kitchen towel to the center and tuck it inside the right end to secure.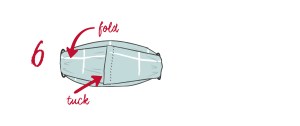 7. With the kitchen towel ends against your face, loop elastics over ears and adjust mask as needed to completely cover nose and mouth.

Here are some kitchen towel options to use to create your mask:
Homemade masks should be washed frequently and both of the towels named above are easy to care for as they are machine washable. Please check out the CDC's homemade cloth face covering recommendations on how they should be worn and cautions for children and those with breathing problems here.
Thank you to all the medical staff and emergency personnel who are working so hard to take care of us! Please wear your new mask whenever you leave your house and we hope that you and your family stay safe and healthy.
For more cleaning tips to use around your home, click here.