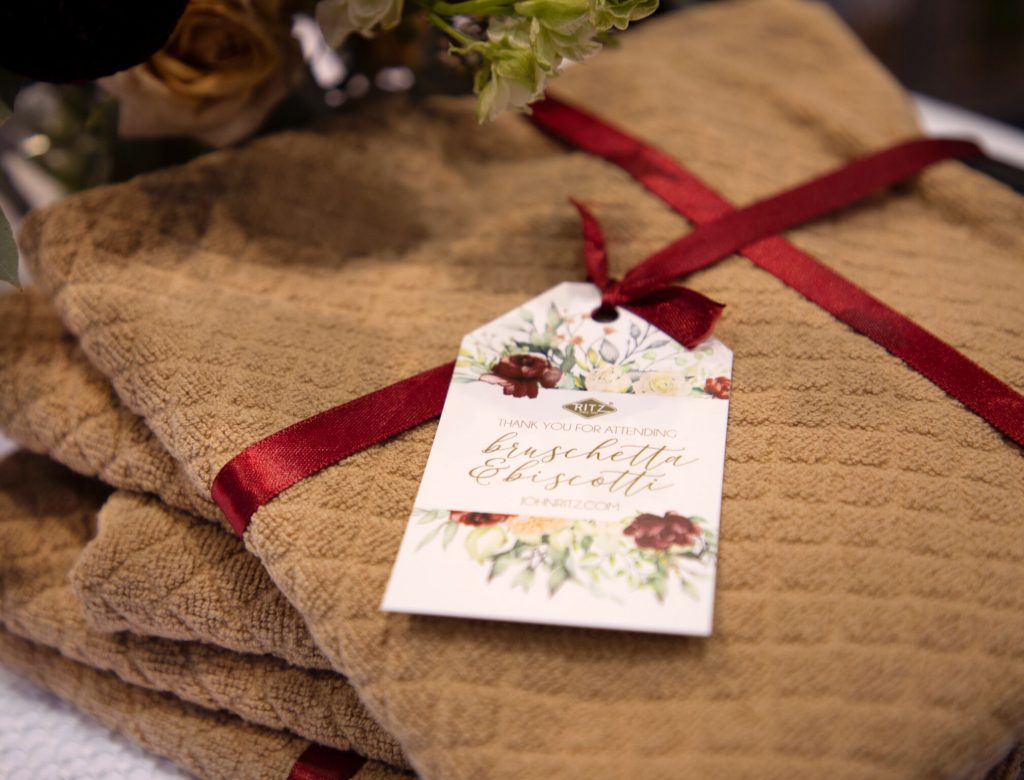 John Ritzenthaler Company (RITZ®) was thrilled to once again be an exhibitor at the International Housewares Association's (IHA) International Home + Housewares Show (IH+HS). This year's show took place March 2nd through March 5th, 2019 at the McCormick Center in Chicago. The housewares industry is always changing and evolving, and this year was no different.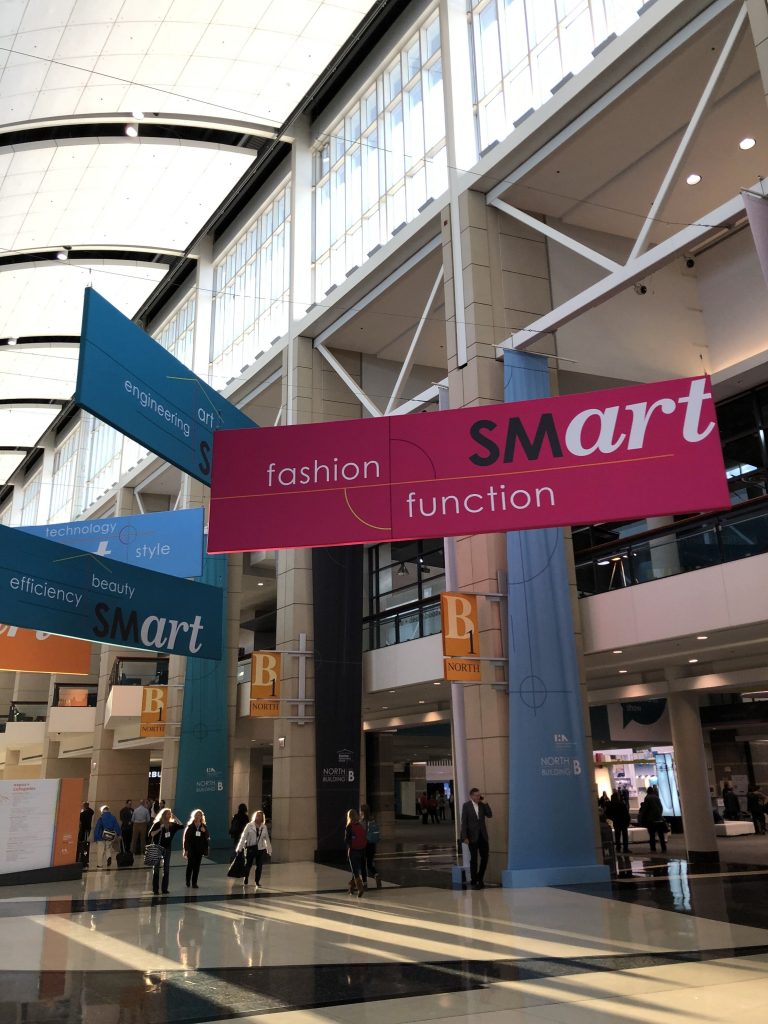 "The International Home + Housewares Show is the world's largest marketplace of home + housewares professionals. Every year 56,000 of the world's most important home and housewares professionals gather to do business in Chicago's state-of-art McCormick Place Exposition Center. They come to explore new, creative business opportunities as well as strengthen existing relationships."
We were excited to debut some new features at the John Ritzenthaler Company booth at the show including canvas photography of our products, big screen TVs displaying our newest product videos from our YouTube channel, new product displays, table settings with our placemats and napkins and a newly added wedding section featuring our metallic printed foil dual kitchen towels. In the past year, RITZ® went digital and integrated our NEW website into our booth.
The RITZ® Hook and Hang™ Towel is our newest product that we introduced at this year's show. This completely machine washable towel features a permanently attached rubber hook. Attendees got to see all six colors on display firsthand in our booth and check out the hooks display of all the various types of hooks it can work with.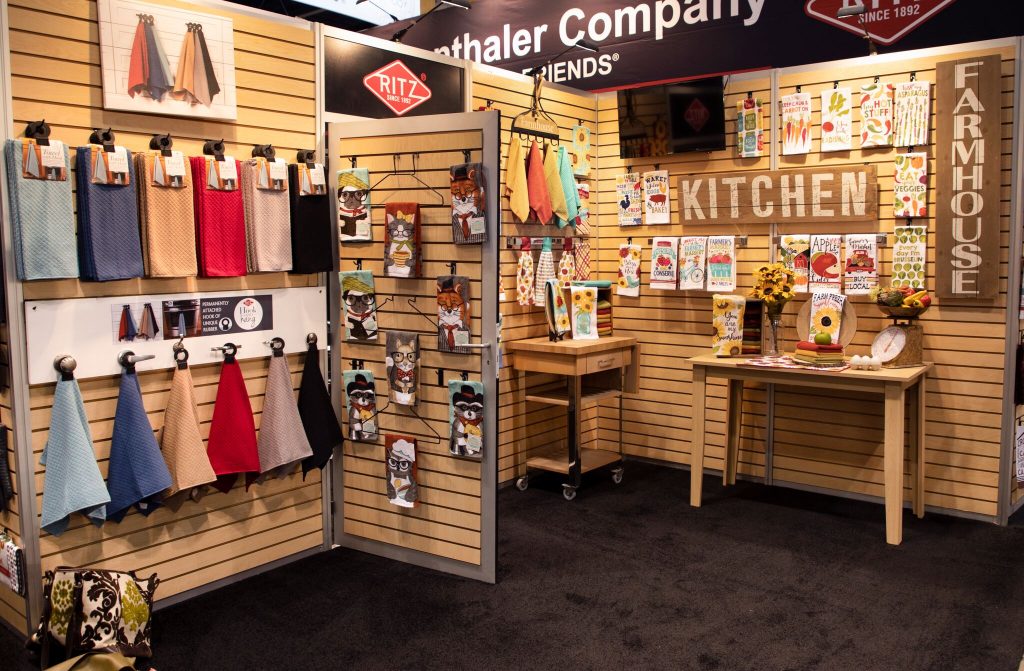 Here are some of our booth display highlights:
The International Home + Housewares Show had a variety of options to get more involved this year. We participated in the first ever Inspired Home Influencer Conference Speed Networking which was an influencer networking event. Businesses had 15 minute one-on-one meetings with influencers who were interested in learning more about their company and/or to develop partnerships. We got to meet 15 great influencers of the home and housewares world and introduce them to the RITZ® brand. Everyone we met received a free RITZ® Hook and Hang™ Towel to take home and test out for themselves! You may have seen us feature a few of the influencers on our social media pages that we've kept in touch with from this event.
Several RITZ® employees got the chance to attend a few lectures during the IH+HS. One of the highlights included "Color in the New Era: Trends, Twists and Tweaks" by Leatrice Eiseman, the IHA's Color Expert and Executive Director of the Pantone Color Institute. Some RITZ® employees also attended "Global Home & Interior Trends for 2020" presented by Naomi Pollard from Trend Bible and Tom Mirabile's Top 2019 Trends presentation: "Share of Spend – Impact in Grocery and How to Win."
The Pantone ColorWatch Exhibit features products that exhibit 2019's trending Pantone colors. John Ritzenthaler Company had the privilege of having several RITZ® products selected to be on display for this year's exhibit including a couple RITZ® placemats, a RITZ® spring print drying mat, several RITZ® kitchen towels and All-Clad kitchen towels (our partner).
For the first time ever, John Ritzenthaler Company hosted a live event right in our booth during the second show day on Sunday, March 3rd. The Bruschetta and Biscotti with Chef Billy Parisi Lunch Event took place from 11:00am – 1:00pm and featured a live cooking demonstration by Chef Billy, complimentary snacks and RITZ® product giveaways.
Chef Billy cooked up five different delectable bruschetta recipes including:
Bruschetta 1: Mascarpone with Cinnamon Sweet Potato and Rosemary Bruschetta
Bruschetta 2: Roasted Wild Mushrooms with Herb Truffle Butter Bruschetta
Bruschetta 3: Roasted Beets and Whipped Goat Cheese and Herbs Bruschetta
Bruschetta 4: Roasted Peppers with Pork Loin and Balsamic Soy Bruschetta
Bruschetta 5: Seared Filet with Blue Cheese Butter and Caramelized Onion Bruschetta
Show attendees watched as Chef Billy prepared, cooked and assembled the bruschettas right in front of their eyes and then came the best part – taste testing! There were also trays of almond and plain biscotti from a local Chicago bakery, refreshing San Pellegrino Prickly Pear and Orange sparkling fruit drinks, freshly made coffee and water. Everyone who stopped by our booth received a free RITZ® Hook and Hang™ Towel in the biscotti color as well.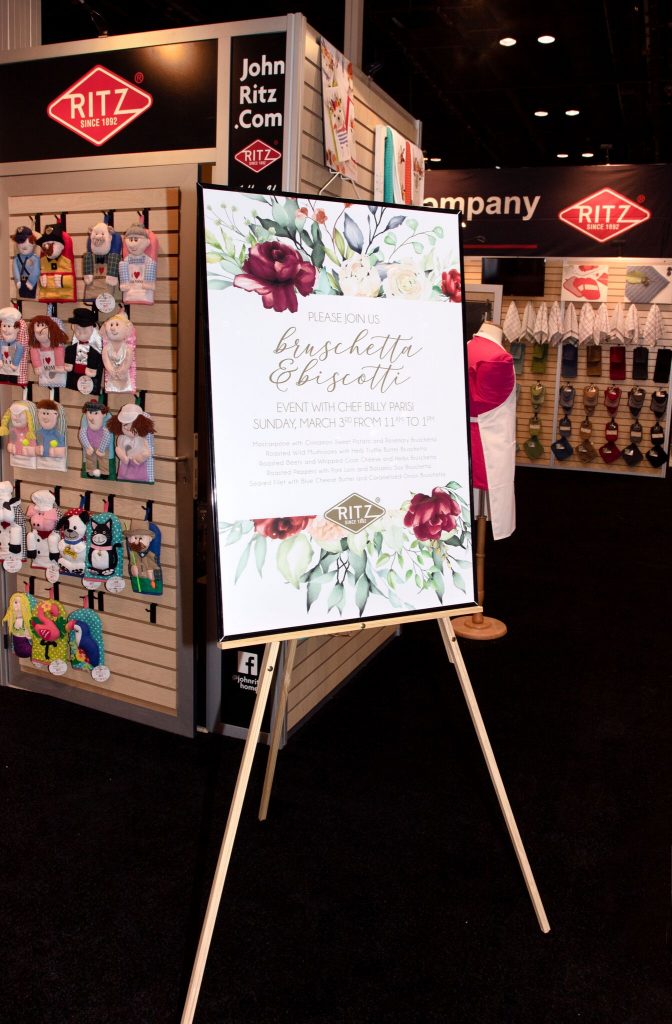 Check out our video of the Bruschetta & Biscotti Lunch Event!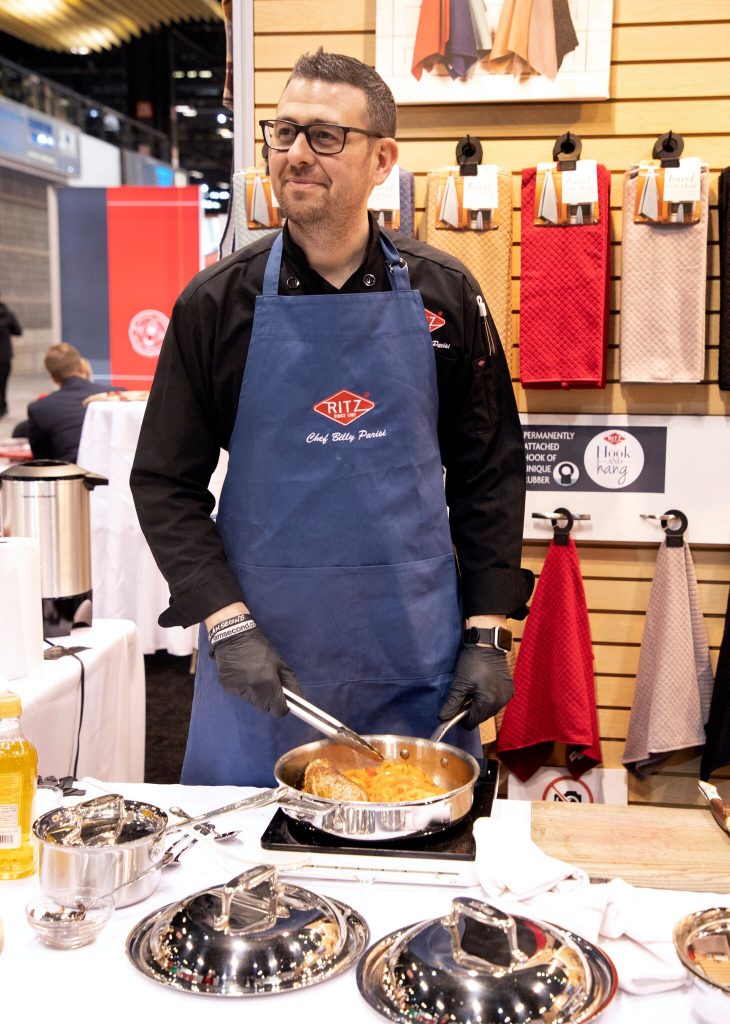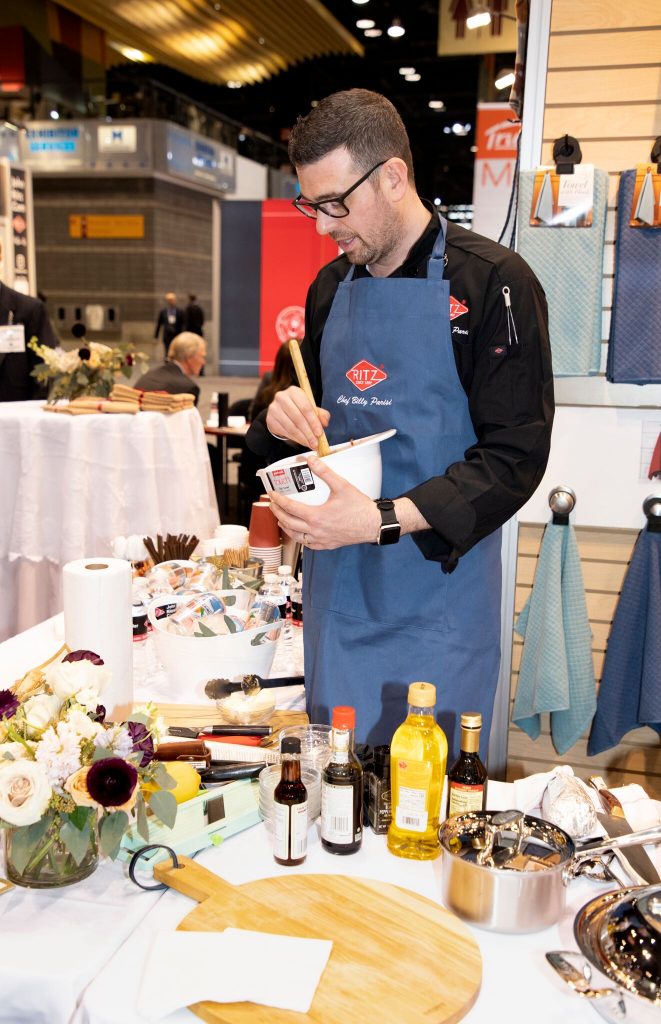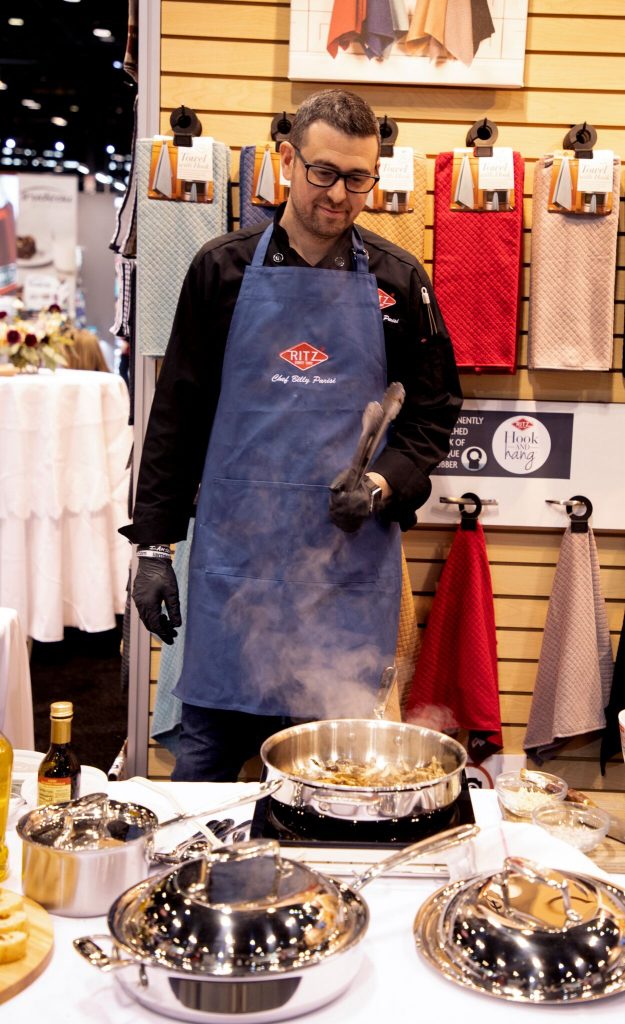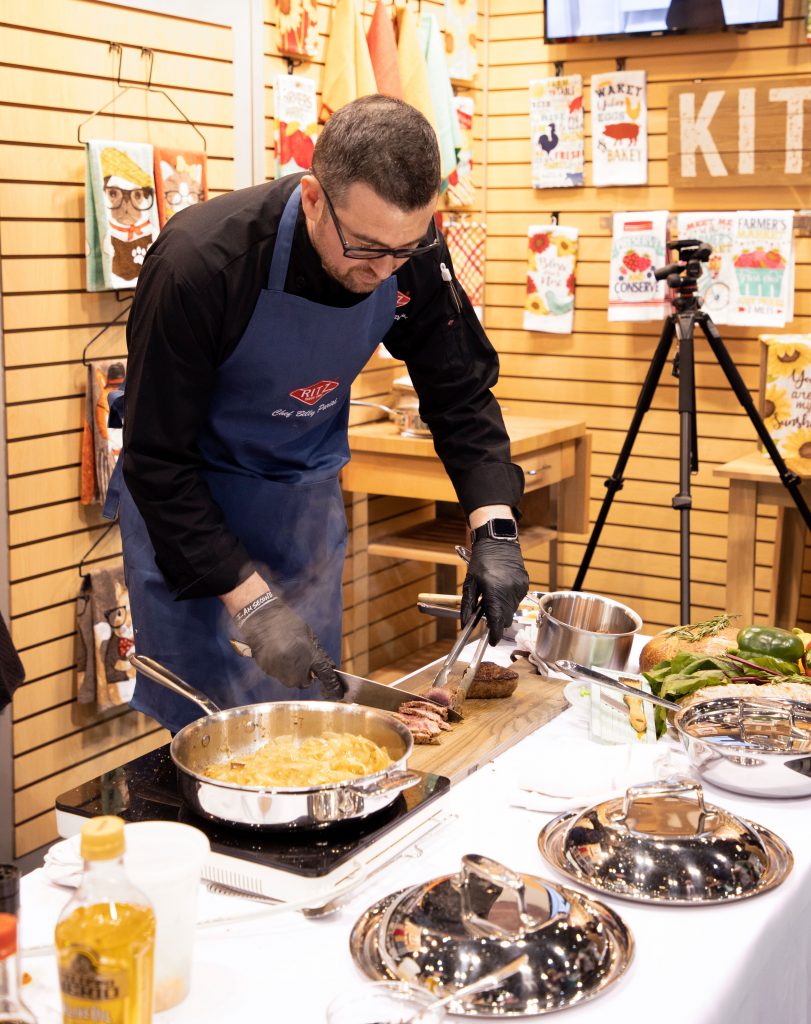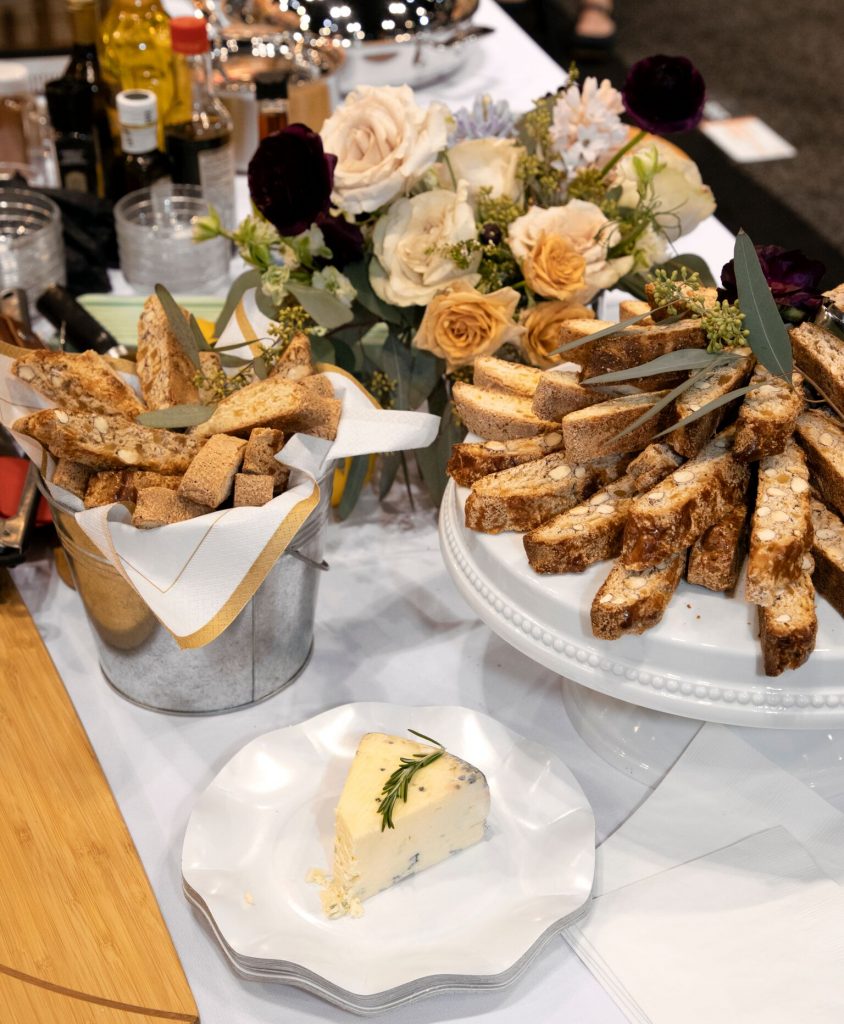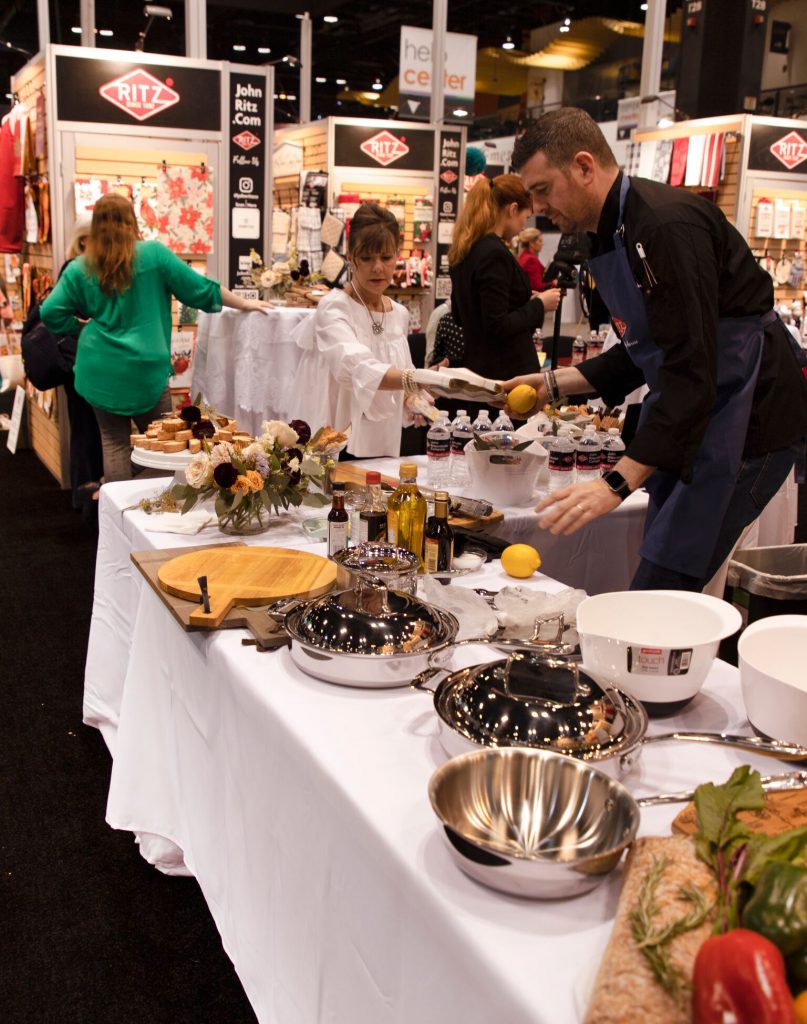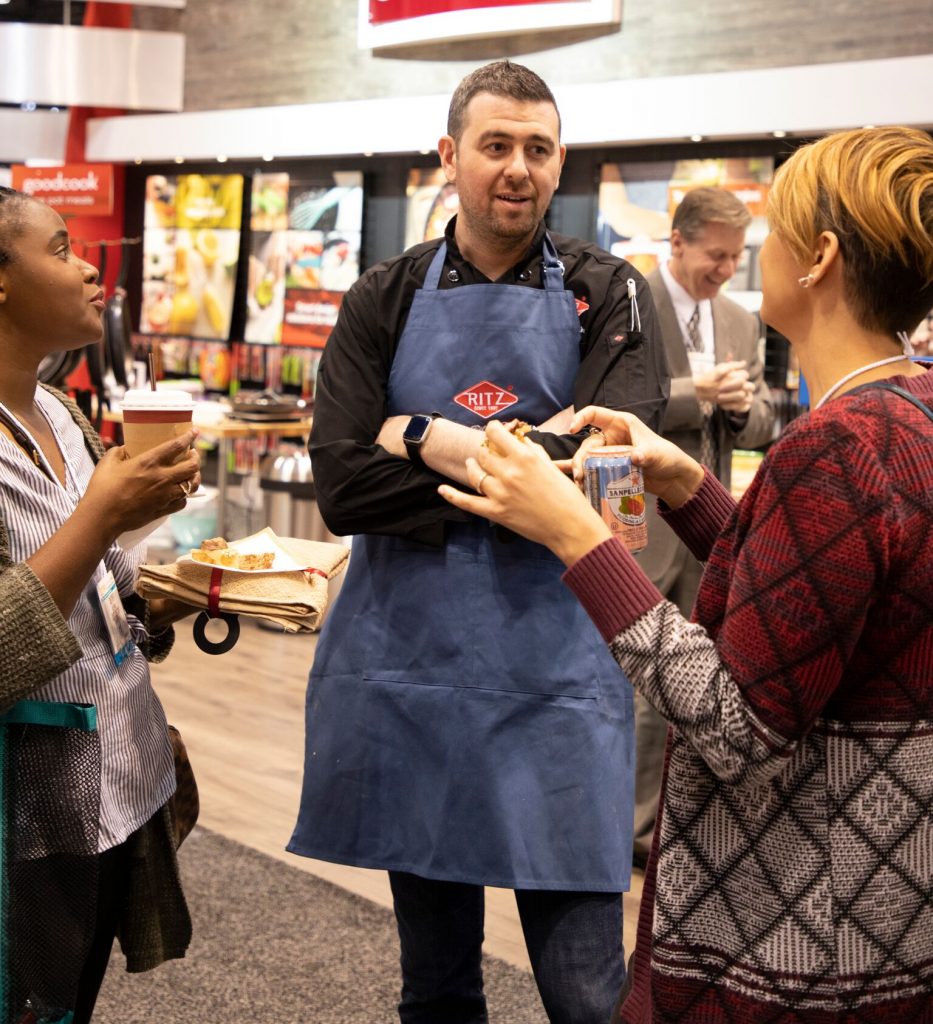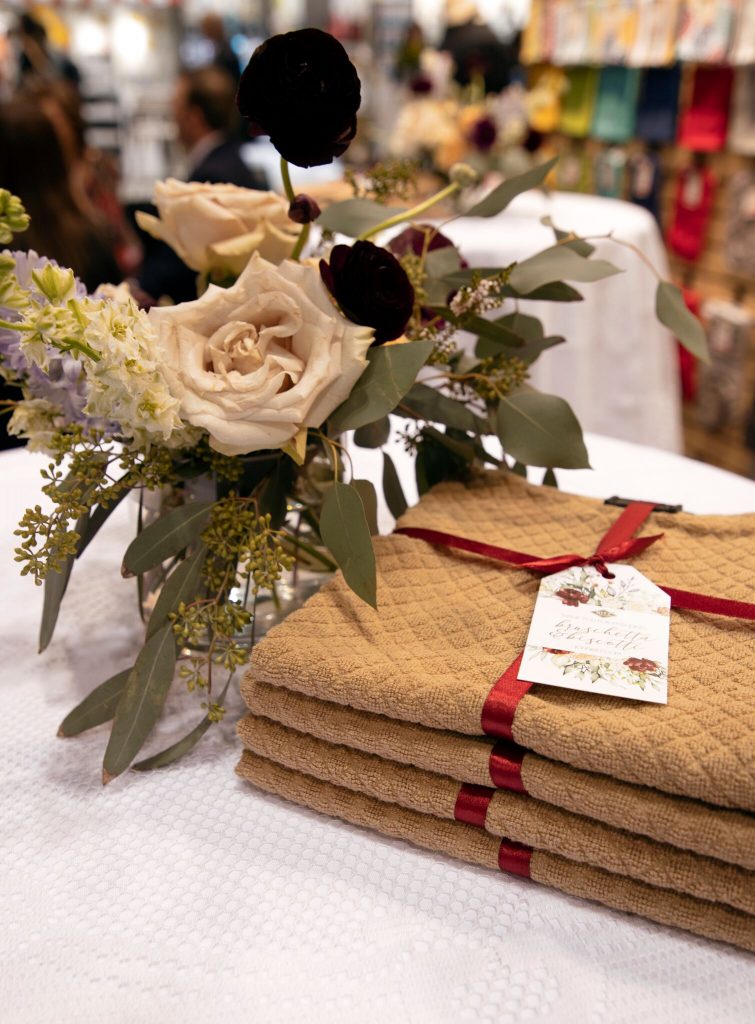 We look forward to seeing you at the International Home + Housewares Show 2020 when the show will transition to being called The Inspired Home Show.