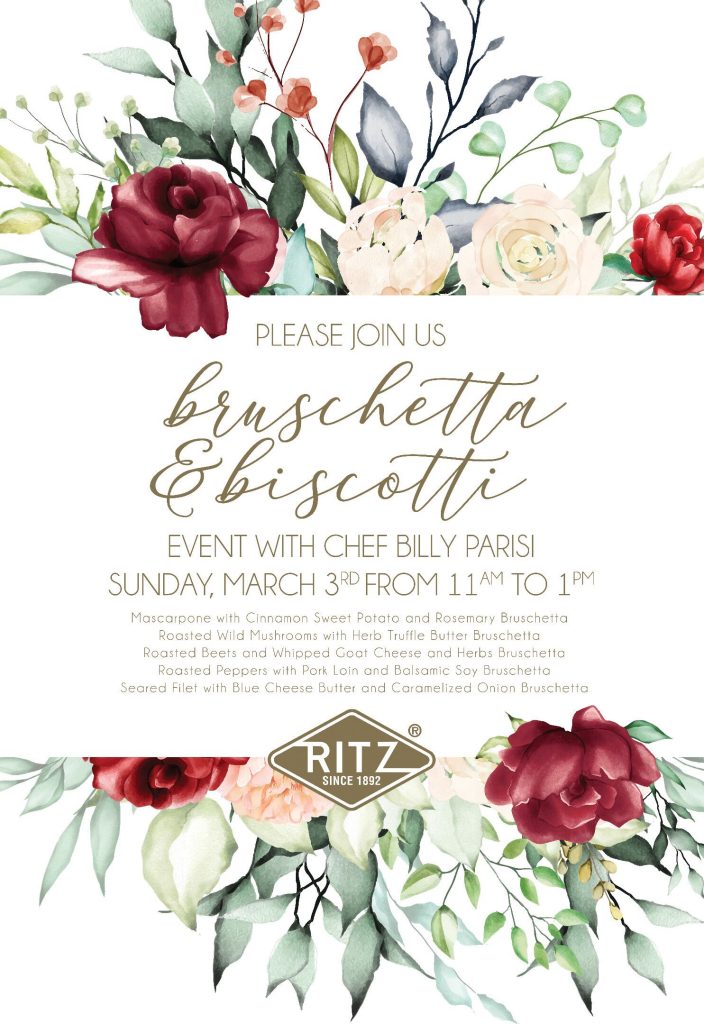 You don't want to miss our Bruschetta and Biscotti with Chef Billy Parisi lunch event on Sunday, March 3rd from 11:00am – 1:00pm right in the RITZ® Booth #: S2050 at the International Home + Housewares Show. This event will feature a live chef cooking demonstration by Chef Billy, complimentary snacks and RITZ® giveaways. We will also be featuring our new biscotti RITZ® Hook and Hang™ Towel.
Chef Billy will be chopping and dicing up five delicious bruschetta recipes for you to try including:
• Mascarpone with Cinnamon Sweet Potato and Rosemary Bruschetta
• Roasted Wild Mushrooms with Herb Truffle Butter Bruschetta
• Roasted Beets and Whipped Goat Cheese and Herbs Bruschetta
• Roasted Peppers with Pork Loin and Balsamic Soy Bruschetta
• Seared Filet with Blue Cheese Butter and Caramelized Onion Bruschetta
Please feel free to email us with any questions or for more information at: housewaresconnect@johnritz.com and be sure to visit us at our booth throughout the show.